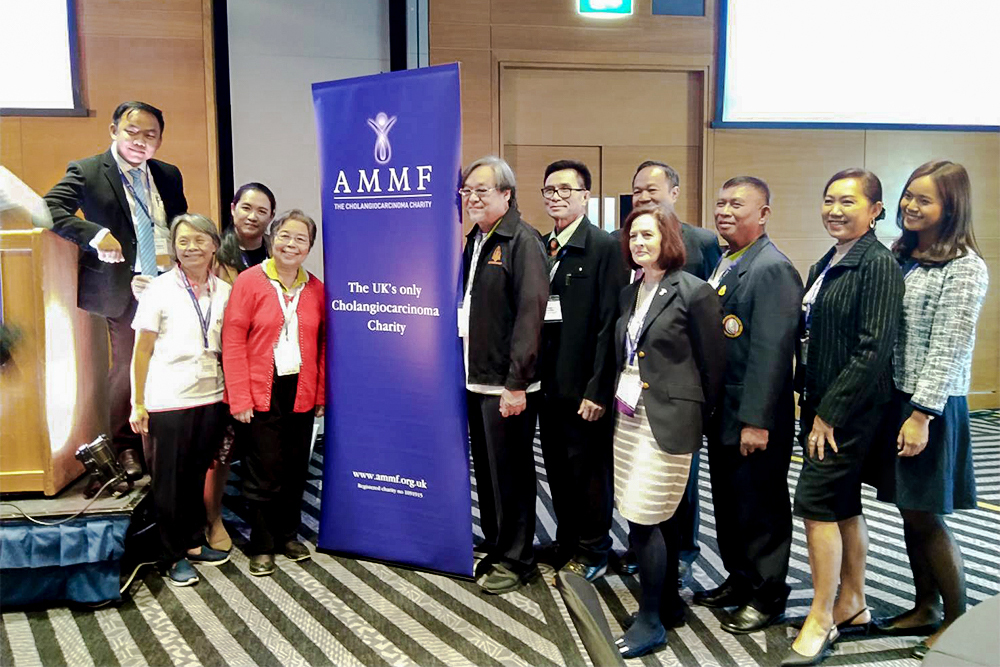 The foundation is honored to attend the AMMF Cholangiocarcinoma Conference 2019 at the Radisson Blu Hotel, London, UK. The conference was hosted by AMMF (The Alan Morement Memorial Fund), UK's only cholangiocarcinoma charity and has assembled international speakers to present new treatments and clinical trials, updates on cholangiocarcinoma research that AMMF is supporting, and more. The conference brings together professionals from around the world who are committed to the global CCA alliance dedicated to fighting cholangiocarcinoma.

Our foundation committee members attended as international speakers and presented updates on the success and progress of the foundation as well as updates for the ongoing work of combating cholangiocarcinoma in Thailand, and now in Lao PDR. We also had an exhibit booth that provided attendees a glimpse into the issues of CCA in Thailand and how fluke associated CCA is a preventable disease.
We extend our deepest thanks to AMMF for putting together this great conference and we are sincerely grateful for the kindness and generosity of AMMF Founder, Helen Morement.