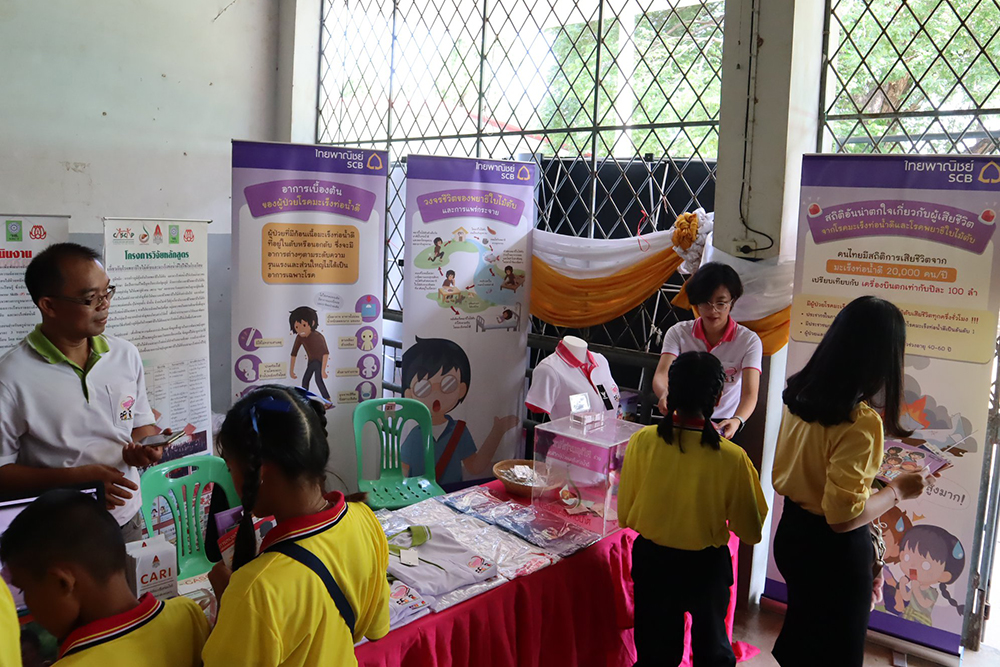 July 11th, 2019 The Cholangiocarcinoma Foundation of Thailand joined the 85th CASCAP National agenda CCA screening at the Sri kosum wittaya mittapab 209 School in Kosum Phisai District, Maha Sarakham Province.
The opening ceremony was honored by Inspector of Regional Heath 7, Dr. Ittipol Soongkhang, M.D. The event had several exhibition booths providing knowledge from various entities involved in ongoing research for liver fluke and CCA. 
Our Foundation information booth and staff were present to provide attendees with information about the disease and raise awareness. We are grateful for the generosity of all those who made donations to the foundation, your support is so important to the work we do.